Sergeant First Class Souza
Decorated Sergeant and Veteran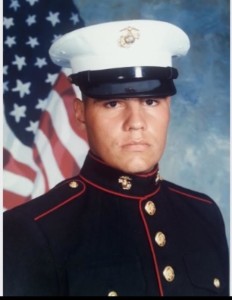 Sergeant First Class Jarrett Christopher (Chris) Souza served with distinction, honor and commitment for over 25 years in the United States Marine Corps and Virginia Army National Guard. He served with merit in support of Operation Noble Eagle and during combat missions in support of Operation Iraqi Freedom in Kuwait and Iraq, in which he was recognized for his outstanding service, leadership and courage under fire serving as a Convoy Commander. During his deployment in 2008 to Iraq, he served as Convoy Commander moving elements from Iraq to Kuwait; he was awarded the Bronze Star for executing duties of a higher-graded position and awarded the combat action badge as a result of hostile engagements with the enemy.
SFC Souza's decorations and awards include the Bronze Star, Meritorious Service Medal, Army Commendation Medal (4 awards), Air Force Commendation Medal, Army Achievement Medal (3 awards), Navy Achievement Medal, Air Force Achievement Medal, Army Good Conduct Medal, Marine Corps Good Conduct Medal, Army Reserve Component Achievement Medal (2 awards), the Iraq Campaign Medal, Combat Action Badge, Global War on Terrorism Service Medal, Global War on Terrorism Expeditionary Medal, Armed Forces Reserve Medal with mobilization device, Driver/Mechanics Badge, Overseas Service Ribbon, NCO Professional Development Ribbon (2 awards), Navy Sea Service Deployment Ribbon (3 awards), National Defense Service Medal (2 awards). Additionally, SFC Souza is authorized to wear the Combat Action Badge, Mechanics/Drivers Badge and numerous marksmanship badges. Since his passing he has received numerous awards to include a signed letter from President Barrack Obama honoring his devoted service to the United States.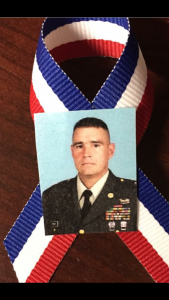 In addition to serving others through his Military Service, SFC Souza was passionate about helping others, especially veterans and service members in his local community. Along with his wife, Amanda, SFC Souza became involved in assisting several nonprofits for veterans services in the Richmond, VA area in topics such as veterans advocacy and veterans homelessness.
SFC Souza was also a member of VFW Post 6364. Shortly before his passing, SFC Souza was instrumental in working with Amanda for the establishment of their own nonprofit, originally called Liberty Veterans Foundation, to enable them to expand the mission of assisting veterans with fiscal and other needs in central Virginia. The Chris Souza Foundation has arisen from this organization to perpetuate SFC Souza's legacy of service and honor his memory through the service to others as he would have wished.
Devoted Husband and Father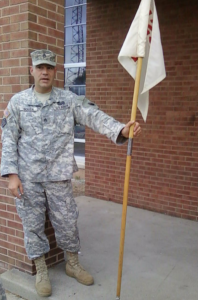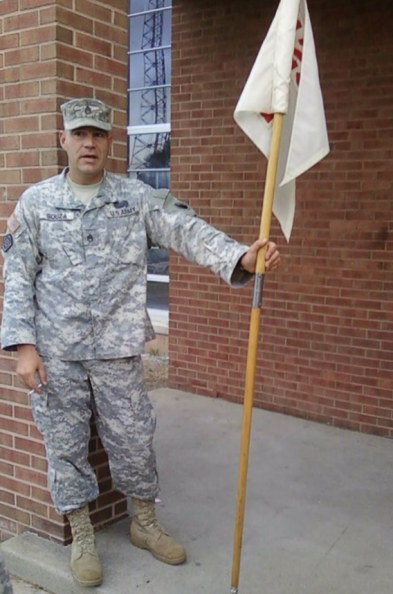 There are countless adjectives that could be used to describe SFC Souza. The best choice, however, is selfless. It was not uncommon for him to drop whatever he was doing to be there for someone else who needed him. He was not known to ever complain or ask for anything from anyone. Every day he made sure to spend time with his children and to mentor them. SFC Souza was more than just a loving husband to Amanda, but her best friend and soul mate. He always made sure his family had everything they needed.
In addition to be a dedicated family man, SFC Souza loved his motorcycle. Going out for a ride was one of his favorite things to do and is what inspired the future Chris Souza Memorial Bike Ride.