Board Members & Leadership
Amanda Souza, Founder & President
Amanda Souza is President and Founder of the Chris Souza Foundation, a non-profit dedicated to serving Veterans and their families by bringing awareness to the many struggles that Veterans face as they come home from serving overseas. Her longstanding passion for those who protect and serve our country fuels her dedication to raising PTSD awareness and providing services to Veterans, Service Members in need, and their families.
In 2015, Amanda lost her husband, SFC Jarrett Christopher Souza, to PTSD, and struggles every day with the pain of her immeasurable loss. Chris was not only a soldier who served with distinction for over 25 years in the US Marine Corps and Virginia Army National Guard, but was the love of Amanda's life, her best friend and a father, friend and role model to her children. He is the strong, heroic namesake of this foundation. Amanda strives for his legacy to inspire and restore lives through The Chris Souza Foundation.
Since finding her husband after his death, Amanda now struggles daily with anxiety, flashbacks and haunting memories of the day she will never forget and struggles to understand. Amanda herself now struggles with PTSD and understands the wounds that are not visible or physical, and can personally relate to Veterans and families impacted by PTSD.
In addition to founding the Chris Souza Foundation, Amanda has served on the Advisory Board for a homeless shelter for discharged Veterans. She has an extensive history of giving back to the community through volunteer positions with local Police Departments, supporting local JROTC organizations, building wheelchair ramps for disabled Veterans and is an active participant in USO programs and her local VFW. Amanda is a Gold Star Wife and recognized as Blue Star Mom, and is extremely proud of her son Kenny who serves as a Mortarman in the USMC, as well as her other children Stevie and Sarah who are very active in their High School JROTC.
Michael Raymond, Senior Vice President & Founding Member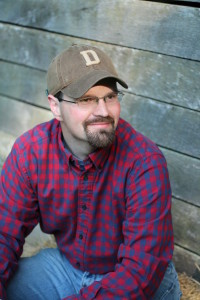 A long-time volunteer for civic service, Michael's passion for service to others was born at a young age with his experience as a Boy Scout in North Carolina. Michael met both Chris and Amanda Souza through work with a veterans homeless shelter in Richmond, VA, and very quickly became impressed with both of their passions for serving veterans and service members in the community. With the founding of the Chris Souza Foundation, he has become driven to help Amanda drive her story to help educate and serve the military community in times of need to ensure that they truly are not forgotten.
An Eagle Scout, Michael is also an Officer in the United State Coast Guard Auxiliary and an active volunteer in Hanover County events. He lives in Doswell, VA with his wife and daughter.
Aleece Hurt, Marketing Manager & Board Member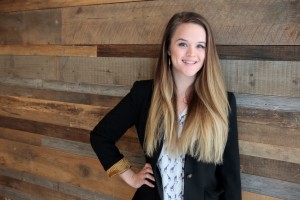 Aleece first became involved with the Chris Souza Foundation by volunteering for a fundraising event and fell in love with its mission and passion. She has been in the advertising business since graduating from James Madison University in 2013, and has been offering her insights to promotional and media strategy since day one. She is now honored to accept a position as a Board Member and the Marketing Manager of all CSF endeavors.
Aleece's passion for Post-traumatic Stress Disorder awareness and research stems from earning her Bachelor's Degree in Psychology, emphasis in clinical psychology. Her senior thesis in Neuroscience of Memory was based on the structural and neurological causes and effects of PTSD. Through this research, she was shocked of the amount of people suffering with little to no awareness of the aid they need.
Her grandfather is a retired Navy Commander and pilot and served in Vietnam. Respect and honor for the military is in her blood. She is thrilled that through this position, she can blend her passions of psychology, marketing, and the military to provide resources and respect to veterans and active duty members.